Orient Detectors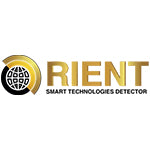 19 Mayis Mah. Büyükdere Cad. Gümülcineli
Apt. No:16 Kat:2 D:3, 19 Mayis Cd.
Sisli, Istanbul 34360
Turkey
Orient Detectors is a respected dealer and provider of high-quality detectors and geophysical measuring equipment based in Istanbul, Turkey. Since its establishment in 2013, the company has evolved into a market leader in the industry. With an impressive track record and a dedicated team, Orient Detectors offers its customers a comprehensive range of products and services in the field of metal and mineral detection, as well as geological exploration.
The Orient Detectors team consists of highly qualified professionals with extensive experience in the detection industry. The company takes pride in employing a diverse group of experts who are dedicated to assisting customers in their specific applications. A team of eight highly skilled consultants allows Orient Detectors to be flexible in addressing the individual needs of its customers and providing customized solutions.
Orient Detectors is characterized not only by its wide range of products and technological excellence but also by its dedication to innovation and customer satisfaction. The company understands the needs of its customers and provides not only high-quality products but also comprehensive consultation and support in multiple languages.
If you are in search of reliable detectors and high-quality geotechnical equipment, Orient Detectors is the ideal choice.