Kellyco Metal Detectors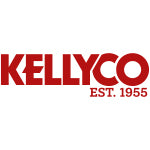 120 Market Place Blvd.
Suite H
Knoxville TN 37922
USA
The detector store Kellyco is based on more than 60 years of fascination and expertise in metal detection. The initial passion for treasure hunting on a beach became "coincidentally" a successful business. Today, the expert team offers comprehensive professional consultation for all aspects of metal detection and for all treasure hunting skill levels. Kellyco is convinced, that with the right equipment, treasures can change your life and the world!
Service in English and Spanish
Showroom
Consultation
Distribution Network
Kellyco Metal Detectors was founded in 1955 and is an authorized OKM dealer since 2006. The store offers service and support for customers in English and Spanish who want to detect treasures and historical relics at beaches, in the mountains or underwater.
Kellyco believes in Family, Community and the Hobby of Treasure Hunting
Kellyco's philosophy has always been centered around detectorists. The expert team supports everyone to enhance their lives with adventure and connect with others. The formerly family owned and operated business believes in its community and changing lives for the better with the hobby of treasure hunting.
"We believe in helping to preserve history
and to educate others
about all kinds of treasures and cultures."
Kellyco Metal Detectors is the world's largest treasure hunting store with the biggest selection of modern metal detectors. The store offers machines for land, beach, mountains or use in the surf, dive etc. Discover jewelry, relics, treasure caches, gold etc. Find treasures that can change your life and the world!
Over Half a Century of Metal Detecting
Stu Auerbach learned how to operate army mine detectors in the United States Army and became fascinated with the possible civilian uses of metal detectors. He purchased surplus military mine detectors and used them on a nearby beach in Miami Florida to see what he might find.
"It was a bonanza of coins, rings, jewelry,
keys and other metal objects".
Auerbach soon drew crowds of people each time he went to the beach wanting to see what he was finding – even today, most (beach) treasure hunters are more than familiar with this phenomenon.
When people asked him where they could get a machine like his, Auerbach was quick to sell that he had in his car, and a business selling metal Detectors was born that later became Kellyco Metal Detectors, the largest retailer of metal detectors in the world.
Read more about Kellyco's lively history at www.kellycodetectors.com.
#LiveDigDiscover Today
–

and Celebrate 65 years Kellyco!
With the right consultation your treasure find possibilities are endless: Search and recover coins, jewelry, relics, gold and treasures. Kellyco offers metal detectors, search coils, pinpointers, various outdoor accessories, treasure hunting products, gold pans, digging tools, etc. for all treasure hunting skill levels.
"Kellyco is your one stop shop!"
The new Kellyco onlineshop design gives the topic treasure hunting an absolutely up-to-date and functional look. Here, the search for the right detector becomes really easy! Visit now: www.kellycodetectors.com