K. VARDAKA Metal Detectors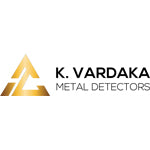 Riga Fereou 24
Palaio Faliro
Athens 17563
Greece
K. VARDAKA Metal Detectors is a modern metal detector store with more than 30 years experience in advising treasure hunters: The expert team focuses on comprehensive consultation and offers long-term after-sales services.
Service in Greek and English
Showroom
Consultation
Detector training
Scan analyses
Distribution Network
VARDAKA Metal Detectors was founded in 1987 and has its roots in a family business that had started back in 1950. The competent metal detector store is an authorized OKM distributor since 2009.
September 25, 2021
Meet and Greet in Greece: OKM Roadshow live
On September 25, the K. VARDAKA Metal Detectors team invited OKM experts as well as treasure hunters and metal detectorists to the OKM Roadshow. Find out which were the most ...
Read more


Surrounded by Great Treasures of Mankind
Here, where Ancient Greece as an early European high culture shaped the natural sciences and architecture very early and where empires were founded, conquered and destroyed under various rulers like Alexander the Great, numerous treasures of mankind are waiting to be discovered. Moreover, numerous searches for hidden Nazi gold also attract many treasure hunters to Greece. A perfect place hence, to respond to treasure hunters' wishes and bring detectorists much closer to their dream of the great discovery.


February 11, 2009
Ancient coins found with eXp 4000 in Greece
A treasure hunter from Greece, using eXp 4000, found several ancient coins within an old grave. The treasure contains about 54 coins in three different sizes and motifs.
Read more
Expert Service Before and After the Purchase
With a modern showroom located in Athens, the capital of Greece, a state-of-the-art online store and a wide range of metal detectors and ground scanners, VARDAKA Metal Detectors is well equipped for customers' requests of all kinds.
"We explain the way metal detectors work and the specifications to our customers, so they can make the right choice."
Treasure hunters in particular get valuable insights: The team of experts not only shows the advantages and special features of the offered devices, but also explains how metal detectors work. In this way, customer's wishes can be fully met and the right detector can be selected together.
After-sales services are essential for VARDAKA Metal Detectors: Giving instructions and detector trainings as well as offering scan analyses are the company's key services from the very beginning. Customers can rely on competent support on site and online – also in the future.